Would you also like to be active on holiday?
Then choose from one of the many possibilities in the region, such as:

* swimming in the sea or in one of the indoor pools,
* playing golf ,
* tennis or squash,
* horseback riding ,
* bikes ,
* canoeing ,
* walking through the dunes or along the beach or follow a walking route,
* bowling ,
* mini golf ,
* water sports , such as diving, fishing, (sea) surfing and kiting.
* exploring the Wadden Sea or a boat trip on the Wadden Sea.
* other sports activities

Swimming ↑

Swimming in open is possible, but not always and everywhere. The open water swimming season lasts from May 1 to October 1. This means that the swimming water locations will be checked once every two weeks by the province of Noord-Holland during this period. Particular attention is paid to hygiene and safety.
With regard to swimming pools and saunas, the province supervises the Hygiene and Safety of Bathing Establishments and Swimming Facilities Act all year round.
In Julianadorp you will find Swimming pool" Ooghduyne ", a subtropical swimming pool.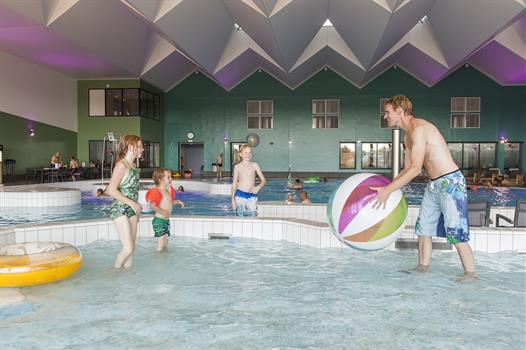 Den Helder has an Aquacentrum Den Helder / Heersdiep with an indoor and outdoor pool and slide with wild water creek.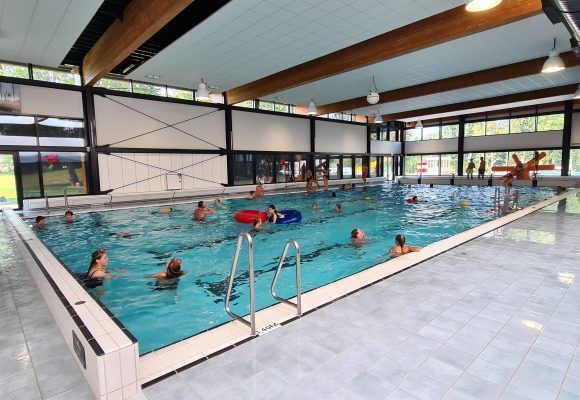 Golf ↑

Golf enthusiasts can indulge themselves on the two courses of Golfbaan Ooghduyne in Julianadorp. One golf course is suitable for the whole family, the other is only for golfers with a golf proficiency certificate. Novice players can first go to the golf school for a few lessons. You can rent golf clubs.
The courses are located on the grounds of the Golf & Beach Resort Ooghduyne holiday park, where there are numerous recreational and sports opportunities. Phone 0223-691 225.


Tennis and Squash ↑

The holiday parks of Julianadorp aan Zee all have their own tennis courts at their parks. Here guests of the park can play tennis for free at any time of the day.
Drive a little further, in Hippolytushoef you will find Tennisclub Hippo , tel. 0227-592 853.
For squash in Den Helder you can go to fitness center Quelderduin. Quelderduijn has 1 squash court that is open daily between 9 a.m. and 9 p.m. Tel 0223-630 191.


Horse Riding ↑

It is very pleasant to get a breath of fresh air on the beach of Julianadorp aan Zee on the back of a horse. In this way, horse lovers combine their passion for the noble four-legged friends with an overwhelming nature!
On the beach of Julianadorp aan Zee a lot is also done for driving: driving horses with drawn wagons. Horse riding is restricted on the beaches.
In Julianadorp and the surrounding area there are a number of riding schools where you can go.

Duinmanege van Poelenburgh is located in Schoorl. Address: Duinweg 129, Schoorl, tel. 072 5092149. You can go there for group lessons, private lessons, guided outdoor rides and all sports options with horses and ponies such as div. competitions and equestrian camps. They are closed on Christmas Day only.

In March every year in Julianadorp the Megastrandrit is held in which 200 or more horses are ridden on the North Holland beach.



Cycling ↑

The Kop van Noord-Holland is a walking and cycling area par excellence. You can cycle well in the dunes from Den Helder to Camperduin. Shorter cycling routes are also being constructed as part of the Dune Zoom project. Of course the tourist office has an extensive range of described routes that tell you everything about the places you cycle along.
June is the cycling month in the municipality of Zijpe. Free routes are available this month at the tourist offices in Petten and Callantsoog. Numerous (cycling) activities are also organized in this month.
Please bring your own bicycles or use bicycles that can be rented in Julianadorp.
In and around Julianadorp this cycle tour has been plotted "De 8 van Julianadorp" . This takes you through part of the polder Het Koegras and its center town Julianadorp.
Also cycle the Napoleonroute of 25 / 70 km. And then there is also the 40 km. long route through Schagen and surroundings.
For mountain biking you can go to the Schoorlse duinen . There, an ATB route of 15 km. has been plotted. but beware: the route falls into the category: Difficult.


Canoeing ↑

Noord-Holland is a watery province. You can therefore sail in many places. In some places this is only allowed in canoes and whisper boats. In other places there are busy waterways that many professional sailors use every day.
Canoe rental Den Helder is located in De Helderse Vallei, the center of all canoe routes in Den Helder and Julianadorp. From here you can go in all directions. In addition to the 4 well-marked routes, there are several waterways that are easily accessible for canoeists.
Duinvliet Recreation canoe rental offers you the opportunity to see Julianadorp from a completely different angle. With a Canadian canoe through the heart of Julianadorp, it will surprise you how beautiful the area looks from the water. You can come to Duinvliet's canoe rental with your family, relatives, friends, colleagues or to celebrate a children's party. Canoes can be rented for 1 hour, 2 hours, 3.5 hours or a day. Address: Van Foreestweg, Julianadorp. Tel. 0223-641767 / 06-10720272
INFO 2


Walking ↑

The Kop van Noord-Holland is a walking and cycling area par excellence. Tourist walkers can go to the cities and villages for (cultural) circular walks, but the nature reserves also form a beautiful hiking backdrop. The experienced runner opts for one of the longer routes that cross our region, such as the Noordzeepad, the Omringdijk or the Noord-Hollandpad .
Several long distance and regional walks start at Den Helder. The most important are LAW1 from Den Helder to De Panne (Belgium) along the Dutch and Belgian coast and LF1. INFO
Take a Round of Schoorlse duinen or 1 of the other routes: Walking in the Helderse Duinen ( 12 km), walking tour in the Zijpe (12 km), Zwanenwater (4.5 km), Nature Route (6 km) or the Kwelroute (3 km). INFO
Looking for a nice walk in North Holland? On the internet you will find various beautiful walking tours in text and images, such as on Route.nl , < a href = "https://www.wandelnetwerknoordholland.nl/" target = _blank> Wandelnetwerk.nl or Wandel.nl .


Bowling ↑

Bowling Center Hotel Den Helder has 12 alleys.
In Julianadorp you can go to NoordzeeBowling where 8 alleys are available and at Ooghduyne with 4 alleys.

Minigolf ↑

Fans of miniature golf will get their money's worth in Julianadorp aan Zee.
The holiday parks of the North Holland coastal town have beautiful mini golf courses where you can hit a ball. Naturally, this is completely free for the guests of the parks.
The Restaurant Park Plaza has a beautiful mini golf course.
Ooghduyne has a daily open 18-hole mini golf course
There are also mini golf courses at Hotel Den Helder and the oldest in our country in Bergen .


Water Sports ↑

You can kite / Kite surf in Callantsoog at 't Coraaltje at Dorpsweg 7. Tel .0224 582650. Ordinary kite flying is allowed, but flying with control lines is only allowed in designated areas and not on the beach.
Surfing is not allowed between the piers, but it is allowed at the sports beach. Jet skiing is not allowed.
You can dive via Dive Center Den Helder in Den Helder. You might even come Seabert just against.
For current water levels, astronomical tide, wave data, wind, visibility, air pressure & temperature, water temperature look at actuelewaterdata.nl .


Wad walking ↑

Wad walking is one of the specialties of the Wad Fishermen's Guild and is therefore very worthwhile to experience. The Wad offers an unprecedentedly beautiful piece of nature, peace and freedom. Hear the silence. A Wad walking excursion is suitable for anyone who wants to experience the Wadden Sea up close.
INFO



Other sports activities. ↑

You can try a Climbing wall in Den Helder .
For people with even less fear of heights, there is also a spectacular climbing park in De KlimVallei .