Facilities



* The guest room has small wall cabinets where you can find instant coffee, tea, hot chocolate and soup and also some cookies and snacks.
There is an alarm clock, televison and radio (with bluetooth). Manuals can be found in de dresser, the remote controles on top of the dresser.
We can offer you password protected free Wifi.

There is a booksheld with magazines and books and a basket containing leaflets.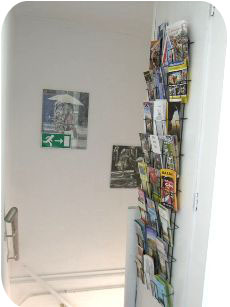 * The dining room is fitted with a wardrobe where you can put or hang your clothes. On top of the wardrobe are a few games.
There is a refrigerator with a small freezing compartment, where the fresh breakfast products are kept, but there is enough space for your own products you want to keep cool.
On the shelf above the refrigerator is an electrical block with 3 USB sockets.

* On the landing we have put up a rack with leaflets and brochures about our area, restaurants and events.

* There is a hair drier in the bathroom.
In a small bath tub on the windowsill you will find bottles with products to be used for your hair or under the shower, products left behind by earlier guests. Feel free to use them.

* The rooms are fitted with central heating, in the wardrobe you will find warm blankets.
On warm days you can use the ventilator, which you will find in the bathroom. In the wardrobe are sheets in case the summer duvets are too warm.

* It is not permitted to smoke indoors.



* The guest room is suitable for up to 2 people. We can turn the room into a double-bedded room or a twin-bedded room, the choice is yours.
When you book the room, please let us know which option you prefer if you book for two people.
The beds are made up with clean sheets, pillows and duvest with clean covers.

* The guest room is situated on the first floor. Unfortunately this makes the room unsuitable for people with disabilities.

* Pets are only allowed in consultation. You will have to meet a few criteria:
- the B&B is situated on the first floor. If your dog won't be able to go up or down the sprial staircase (see picture) by itself you will have to be able to carry it;
- your pet needs to be clean and must have had a flee, worm and tick-treatment which was given in time and is still working;

- during your stay your pet must not be in season;
- your pet must be well behaved (house-trained, not run at the mouth, gnaw the beds or chairs or irritate the entire neighbourhood by howling or barking all the time, etc);
If you can meet these criteria your pet is also very welcome to stay with us. We have a water/food bowl which is adjustable in height and a dog bed available.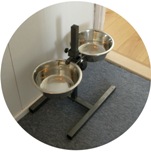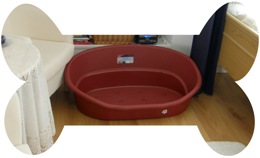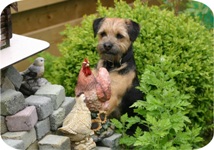 In case your dog becomes dirty during your stay with us, you can bathe your dog in a doggy-laundrette, which you can find in holiday village Strandslag in Julianadorp.
If your dog is used to visiting a grooming salon and has no problem being bathed, you can ask for the possibilities and costs of having him or her groomed in my grooming salon.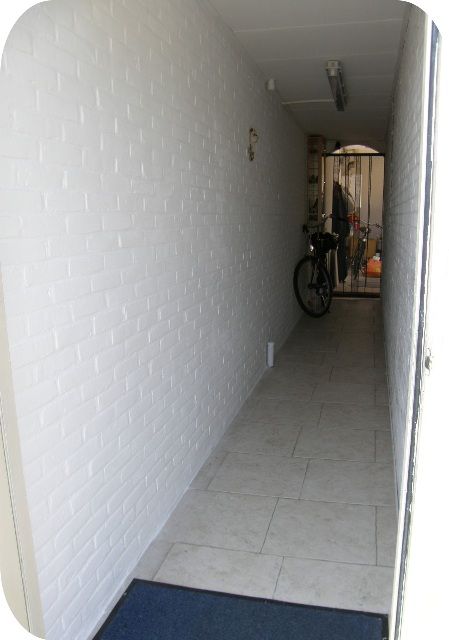 * We can store up your bicycles indoors, please let us know when booking so that we can clear the space for you. The door and entrance to the grooming salon are being used as temporary storage.
We will help you put the bicycle(s) in the storage.


* In front of the house are a number of free parking spaces. You will always find a space, but please try to keep space for our fireman-neighbour on nr. 24.
One parking space is reserved for waste bins. On those days that this space should be kept free we will let you know. We recycle paper, plastic and glas.
During an event all parking spaces in front of the house may be occupied. In that case you might want to use the free parking spaces next to shopping centre The Riepel, which is at walking distance.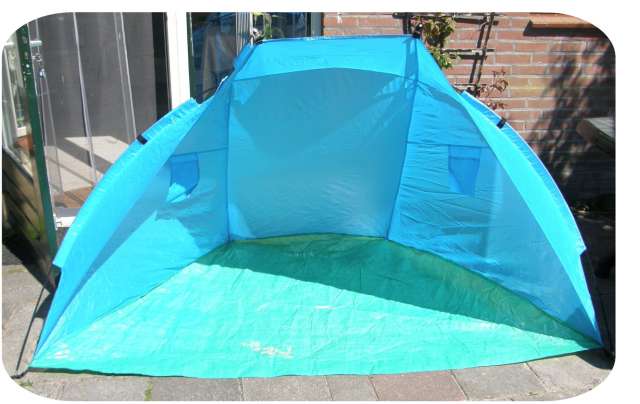 * If the weather suddenly becomes warm and you would like to spend a day at the beach but you are not prepared you can borrow our beach tent.